CBD IS PERFECT FOR YOUR SKIN!
LEARN HOW CBD HELPS YOUR SKIN TYPE!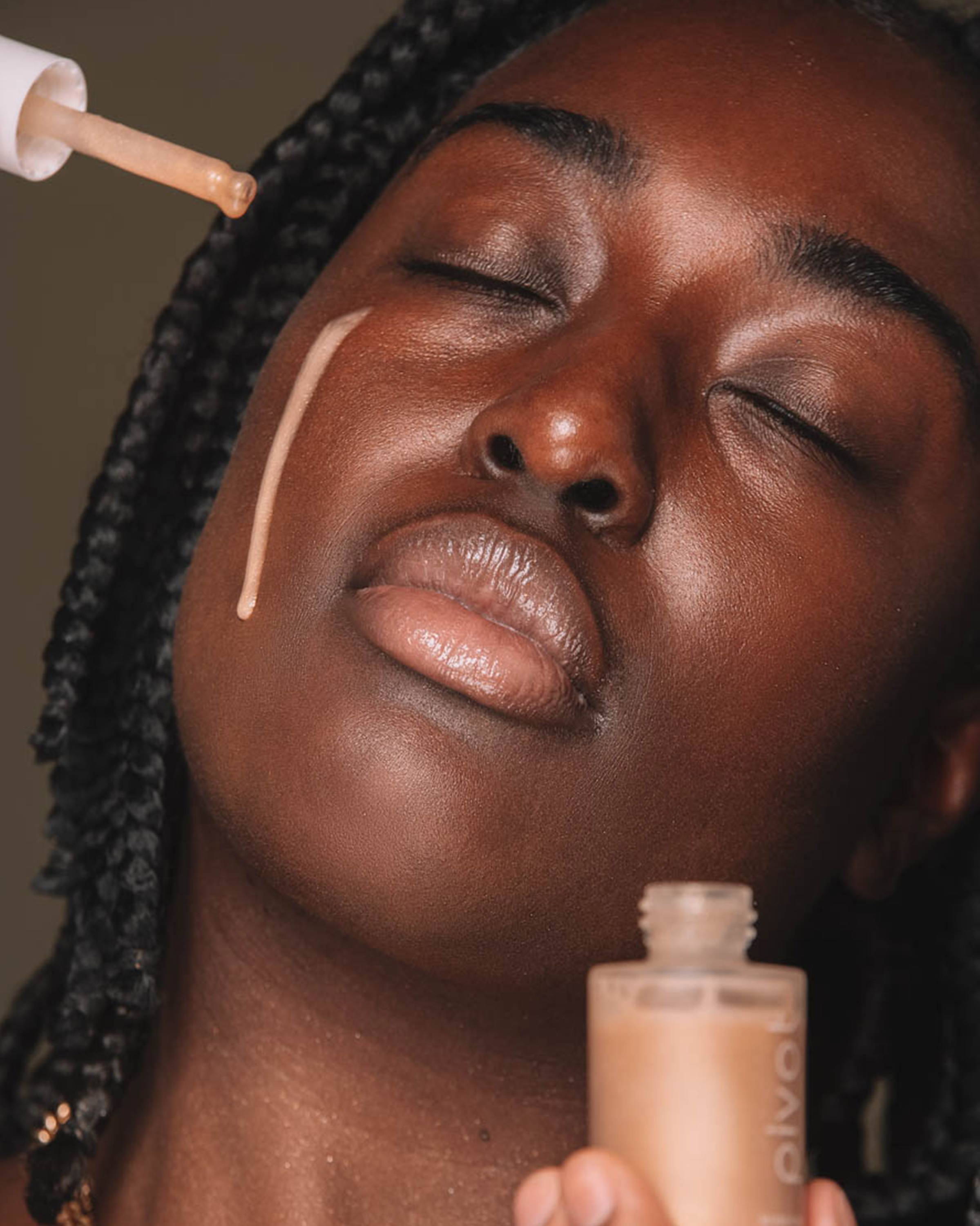 FOR OUR OILY AND NORMAL SKIN BOOS!
GET INTO THIS HYDRATING SERUM, SIS!

If you have oily skin or breakouts, that is definitely a sign that your skin is trying to over compensate for what it's lacking, and purging what it doesn't need. You probably already knew that though. What you probably don't know is gel-like moisturizers are best for oily, combination and acne-prone skin! That definitely includes serums! Your skin is looking for balance and nourishment, and this serum will give it just that. The base of it is very hydrating with elements like hyaluronic acid and CBD! It also has other ingredients to help improve any inflammation issues or hyperpigmentation that you might have! Need I say more?
Try it before you buy the full size! If you enjoy it, you'll get $5 off the full size later!
FOR ACNE PRONE & DRY SKIN
THIS CBD SHEET MASK IS YOUR NEW B
ESTIE!
Clearly, you're looking for moisture and CBD is perfect for that! CBD has been known to increase the moisture in the skin, which is perfect! Along with that, our "Skin Boost" sheet masks are packed with other moisturizing ingredients such as aloe vera and hyaluronic acid! CBD also has anti-inflammatory benefits, so we paired that with a bit of tea tree oil to ensure that you and your skin have a relaxing experience overall.

USE CODE "mask" AT CHECKOUT, FOR 20% OFF!